Get your pack of Mama Earth Conditioner right now!
Close
040-39565096
info@mamaearth.me
This All New Organic Conditioner Will Make You Love Your Hair Like Never Before! Try It Now!
Detangles and locks in moisture
Gives naturally soft and silky hair
Strengthens hair follicles and helps your scalp get rid of dead skin
What Makes Mamaearth No More Tangles Conditioner So Unique?
Mamaearth No More Tangles Conditioner is the only conditioner in the market which is 100% natural and Made Safe certified.
This conditioner is made of all natural ingredients and causes no harm to your hair. It is toxin free and absolutely effective too. There are other conditioners available in the market but none are as natural and effective as this.
Using this sulphate and silicone free conditioner will make sure that you get super silky and tangled free hair after every wash. You will start loving your hair all the more because of this natural conditioner.
Now, you may ask how to really believe all these claims? The answer is the Made Safe certificate! Mamaearth is the only brand in Asia to be Made Safe certified!
Still don't believe us? Here are some testimonials from mothers like you who have used this conditioner:
"Post my pregnancy I started losing a lot of hair. My locks were not the same anymore and had thinned a lot. I used many products which claimed to help make my hair healthier but none of them really worked. I have been a customer of Mamaearth products since my pregnancy and when they introduced the hair products I went straight ahead and ordered it. I have always been satisfied with Mamaearth products and these products also lived up to my expectations. I would recommend it to anyone who wants healthy and strong hair.
- Kirti Reddy
---
"I saw an advertisement of this new range of products and purchased it as I was not really happy with my hair at that point of time. I never thought I will really be satisfied with the results. But once I started using them and saw the difference I have been using it regularly ever since. All the products are amazing and since they are natural I don't have to worry even if I use them frequently."
- Anwesha Frank
ATTENTION: Due to recent high demand we can no longer guarantee supply. So, place your order now for uninterrupted delivery.
The MadeSafe Certificate
MadeSafe is America's first comprehensive human health-focused certification for nontoxic products. It certifies baby products, personal care products, household products etcetera. Their goal being, the elimination of use of toxic chemicals in the making of these products.
MadeSafe screens ingredients against their exhaustive Toxicant Database of known harmful chemicals. It scientifically examines all ingredients for bioaccumulation, persistence and aquatic toxicity.
All these examinations make sure that your MadeSafe certified Mama Earth products are completely toxin free and safe for use. And not only this, Mama Earth is the only MadeSafe certified brand in the whole of Asia! Yes, you read that right.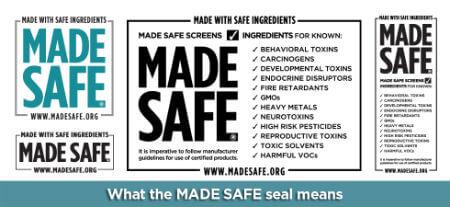 Ingredients Straight From The Nature's Lap
Absent: SLS, Sulfates, Paraben, Phthalate, Synthetic Color, Artificial Fragrance
Present: Cocoa Butter, Shea Butter, Amla Extract, Fenugreek Extract, Tea Tree Oil
Milk Protein and Fenugreek make hair tangle free and soft. It reduces tangles and locks in moisture without weighing hair down. Makes wet hair easier to comb out, reducing breakage, split ends and hair loss.
Cocoa Butter and Shea Butter penetrate deeply into the hair and hydrate them. They also moisturize hair, smoothen the cuticle and improve elasticity for strong, shiny and frizz free hair.
Argan and Tea Tree oil with other natural ingredients, nourishes hair and reduce hair loss.
Value For Money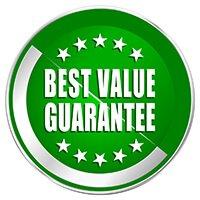 High quality product at a budget friendly price!
Non-toxic Guaranteed
Mamaearth No More Tangles Hair Conditioner has gone through all required tests and is certified to be toxin free.
Directions For Use
Gently massage shampoo into wet hair and scalp with fingertips to work into a lather. Leave in for 2 minutes to allow for deep penetration and full absorption. Rinse thoroughly.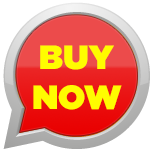 x
---